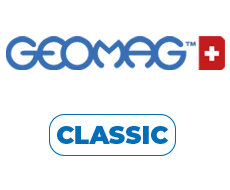 The highest standards of environmental sustainability for Geomag's Classic magnetic construction system. Magnetic rods, panels and the bases made using 100% recycled plastic. Powerful magnets, quality materials, strong constructions, great colours: 100% Geomag. Yet another amazing novelty: our new storage box, a practical, durable pocket-sized box for the rods and spheres – naturally in 100% recycled plastic. Our cardboard boxes also have a high percentage of recycled materials. Further detailed information found on the packaging.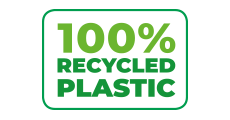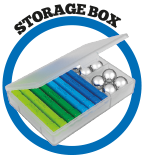 GEOMAG BOX, ALWAYS WITH YOU
Now you can have Geomag rods and spheres with you all the time and keep everything neat after playing. The new boxes produced with 100% recycled plastics are available in all the new Classic Recycled line sets. Transparent so you can see the colours, pocket-sized and sturdy so you can have it with you whenever!
Do you need instructions?
Fill in the form and download
View the complete catalogue
The original magnetic construction toy since 1998