Playing together for a healthy planet
Dear friends,
Our planet needs us all to make a consolidated effort to reduce the environmental impact of our products and our factories and we at Geomag want to continue to play a leading role in finding solutions to these issues.
Since our toys are focused on the healthy development of our children, we feel equally responsabile for the health and future of the environment that our children are growing up in.A few years ago we began increasing the level of environmental sustainability in our production processes by converting to the use of 100% renewable energy and drastically reducing industrial waste.
Now we are proud to announce the launch of our new eco-friendly product lines, manufactured almost entirely from recycled materials.
We are certain that both our young and our Planet will appreciate these new products!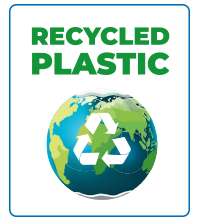 We want to be both precise and transparent with information regarding the materials we use.
As well as indicating that the products are made from "100% recycled plastic", we also provide details about the materials used for the packaging.
We want everyone who plays with our toys, regardless of their age, to feel that spark of creativity, learn through this experience and simply have fun, as our toys aim to encourage the healthy development of our children.
We feel equally responsible for the future of the environment that we are living in, and so we make every effort to ensure we run a responsible and sustainable business.
There are three main areas of intervention:
1. Production process:
Continuous use in the highest possible percentage of renewable energy in the production process.
Conversion of oil energy (which in 2019 accounts for 16% of our total energy use) to sources with less environmental impact.
Investments for energy saving in our facilities.
Continuous commitment to select suppliers aligned with our practices and with cutting-edge technologies in the fields of environmental sustainability.
Supplier's packaging reduction program.
Reduction in waste production and efficient management of its disposal
Maintaining a specific focus regarding the optimization of logistics.
Keeping the production processes free from any type of dangerous substances to health and the environment.
Zero production of any dangerous waste.
2. Products:
Progressive replacement of raw materials with more sustainable ones, prefering circular economy solutions.
Encouragement of an attitude to extend the life of the product and its proper disposal.
Increasingly high sustainability of packaging.
Engineering new materials and production processes with a lower environmental impact.
3. People:
Continuous commitment to guarantee quality toys intended for the healthy growth of the individual, the discovery and development of the potential of each person's talents, the promotion of inclusiveness as the basis of human relationships.
Supporting disadvantaged people.
Respect for human rights as a universal value and monitor that this also occurs within our supply chain (suppliers and customers).
Commitment to ensuring a healthy working environment, where caring for the individual is central.
Continued involvement of our team in environmental and social responsibility issues.
We are aware of our social responsibility and have set up a code of ethics that promotes the fundamental rights of each individual in and outside our company. We guarantee gender equality and help employees with special family needs.
Furthermore, we have set up a production collaboration project at a Swiss prison that gives inmates the opportunity to take part in a rehabilitation program that allows them to actively be part of a community.
Sustainable Development Goals
Sustainable Development Goals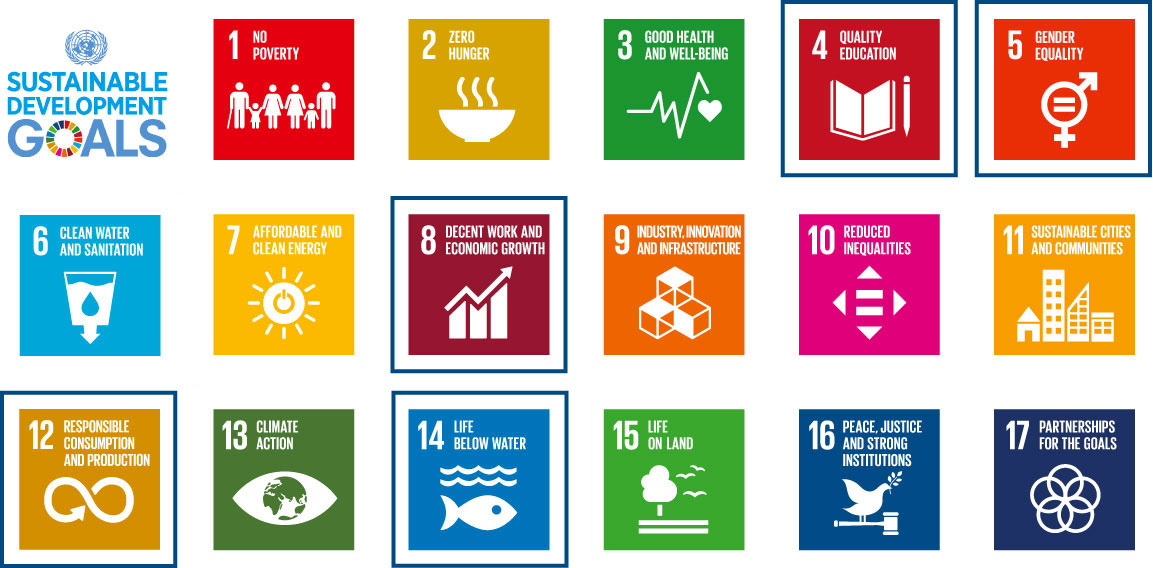 The 17 points that make up the objectives for sustainable development were identified by the UN in 2015 with the aim of implementing them by 2030.
By taking action, in our small way, we have selected some of these points where we know we can make a special contribution and we have identified specific projects to work on.
4. QUALITY EDUCATION
Geomag, as a manufacturer of educational toys, has always given priority to the growth, well-being and education of children.
Our toys, which in 2018 obtained the STEM certification, help develop skills such as fine manual dexterity, strategy-making, precision, as well as being used when teaching various subjects including geometry, mathematics, physics, languages and drawing.
In addition to this, Geomag aims to convey, through play, values such as respect for nature, cooperation and inclusion.
To make the Geomag experience more accessible to all children, we have always been committed to charitable donations: pediatric centres, schools, private institutions, orphanages .. etc.
In recent years, we have also collaborated with various educational institutions through our "Education" project.
Since we believe that education is one of the fundamental rights of children, as well as the basis for the development of each society, our wish now is to set up "Projects overseas", a series of collaboration projects and funding to schools and colleges for children in socially and economically disadvantaged situations in developing countries.
5. GENDER EQUALITY
Gender equality is a fundamental right at Geomag. Our commitment in this field is primarily demonstrated by the toy itself: our toys are genderless, do not discriminate on the basis of gender, do not create any type of distinction and develop the same skills in all children.
It is no less important to bring this issue into corporate life: about half of our employees are women, who also hold managerial roles on an equal basis. In addition, the board is made up of 40% women and there are no gender pay distinctions.
Equality and non-discrimination also represents one of the principles of our Code of Ethics.
Geomag is committed to ensuring that gender equality is always adhered to in the company and is committed to financing projects that encourage it.
8. DECENT WORK AND ECONOMIC GROWTH
Geomag wants first and foremost to be a place where the word work is associated with the words wellbeing and growth.
Our code of ethics lists guiding principles such as transparency, respect, equality, the rights and health of our employees.
By monitoring our supply chain, we ensure that these principles are also respected by our suppliers.
Another source of inspiration is the B-corp philosophy, where particular focus is given to the physical and mental health of the workforce and work is seen as enriching for the person and not a source of exploitation and frustration.
We aim to continuously improve the quality of corporate life, which we want to implement with wellbeing programmes.
12. RESPONSIBLE CONSUMPTION AND PRODUCTION
For some years now, Geomag has embraced the philosophy of the circular economy: an economy designed to minimise the use of natural raw materials through the greatest possible reuse of waste, that is then fed back into the production process.
In 2020, we launched our first product lines made of 100% recycled plastic, in recycled packaging too.
Within two next years we plan to:
transform another play platform, Mechanics, into recycled plastic, so as to gradually convert all our lines over the next few years
reduce industrial packaging
reduce the production of industrial waste.
14. LIFE BELOW WATER
As producers of plastic material, over the years we have obviously developed a certain sensitivity to issues such as the conservation of our seas, given that plastic pollution represents a serious problem for these ecosystems.
We try to do as much as possible to minimise our impact.
First of all we are converting all our lines into recycled plastic, in order to reduce the demand for the production of new plastic. Secondly, we have adopted severe measures to reduce the dispersion of plastic granules during the production process. In 2019, we financed the installation of a plastic and microplastics recovery plant at sea in the port of Marina degli Aregai (IMPERIA, ITALY) and we chose the renowned ocean sailor Ambrogio Beccaria as our ambassador for this commitment to sustainability and the seas.
Our desire is to continue to engage both in the search for increasingly sustainable materials and in raising awareness about these issues through play.
Your opinion is important for us:
Do not hesitate to contact our Sustainability Team for any question or suggestion