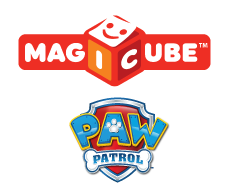 Paw Patrol Magicube Geomag
Here you can find all the friends from the Paw Patrol on Geomag Magicubes. Match up the magnetic cubes to build Marshall's fire truck or Skye's helicopter and much more! The magnetism gives instant gratification as you build and makes the activities very accessible to all young children.
Do you need instructions?
Fill in the form and download
View the complete catalogue
The original magnetic construction toy since 1998