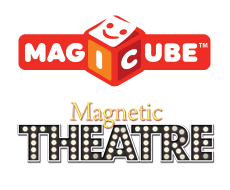 Magnetic Theatre Magicube Geomag
This fairy tale comes to life in this fun magnetic theatre. The booklet included recounts the story of the Three Little Pigs and has illustrations of the various scenes. It's worth having a go at inventing your own version of the story too!
Do you need instructions?
Fill in the form and download
View the complete catalogue
The original magnetic construction toy since 1998